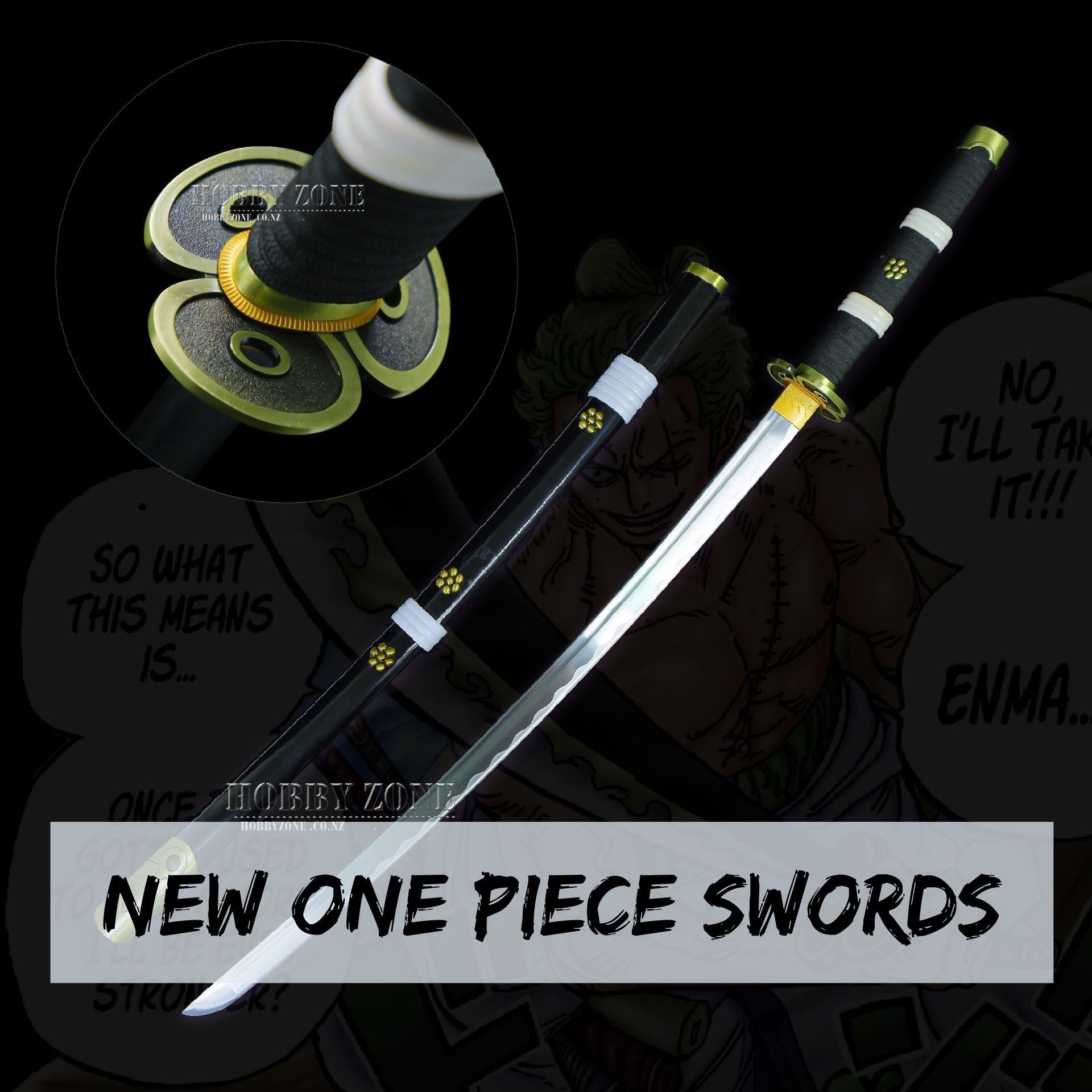 NEW ONE PIECE SWORDS
Kia ora Hobby Zone fam,
Hope this blog post finds you all well!
While browsing through our website, you may have noticed two exciting additions to our armoury - our new One Piece Zoro swords have arrived!
Both the Enma and Nidai Kitetsu swords are now available to order online - that's two of the twenty-one Great Grade Swords, some of the highest quality blades in the One Piece universe. Enma, which scarred Kaido and cleaved the giant Mountain God, is also available as a hand forged sword on our website - searching Enma on the site will bring up both the hand-forged version and the regular one. Nidai Kitetsu, the second strongest Kitetsu sword that Luffy is able to successfully wield despite his lack of formal skill and training, is also available on the site and ready for deliveries. However, be warned - like all swords of the Kitetsu school, the Nidai Kitetsu is cursed… Although we promise that our version of the sword will get to you curse free!
Make sure to order these swords online as quickly as possible - they did really well at the regional Armageddon shows and we anticipate that stocks won't last too long! Whether you're aiming to complete your One Piece katana collection or desperately want to cosplay at a future event, we've got you covered.
Cheers,
Hobby Zone
Sep 16, 2020

Category:

News
Comments: 0